Dr. Jason Hoium
Dr. Jason Hoium is a General Dentist at Souris Family Dental in Weyburn.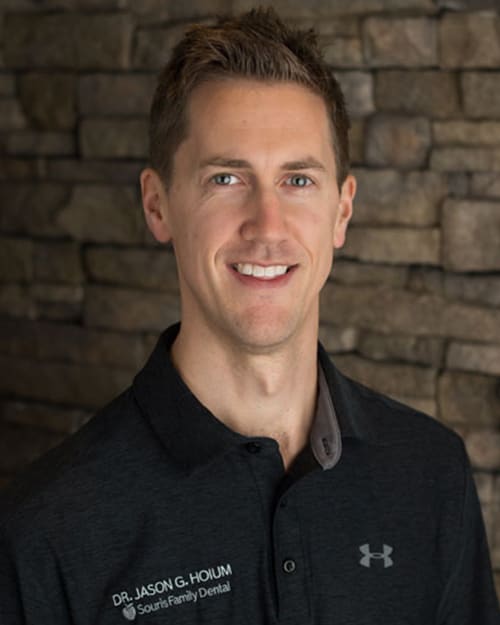 Jason grew up in Weyburn, Saskatchewan, and spent the majority of his youth playing hockey and golf. He studied at the University of Saskatchewan, where he completed four years of undergraduate study weighted towards microbiology and psychology, and went on to attend the U of S College of Dentistry. Jason was selected by the College to receive the W.A. Cotter Memorial Award for empathy, courtesy, and caring attention towards patients.
Upon graduation in 2012, Jason returned to Weyburn to practice dentistry with Souris Family Dental. Jason is constantly learning and growing his clinical skill set to provide more local treatment options for patients of the practice.
Of note is his additional orthodontic training through F.O.R.C.E. Int. and The Mahony Full Face Orthodontic Masters Programme. He has a deep appreciation for the community of Weyburn and is thankful for the opportunity to serve the city that has provided him so much over the years.
In his time away from the office, Jason loves nothing more than spending time with his wife and children.