Dr. Dustin Satre
Dr. Dustin Satre is a General Dentist at Souris Family Dental in Weyburn.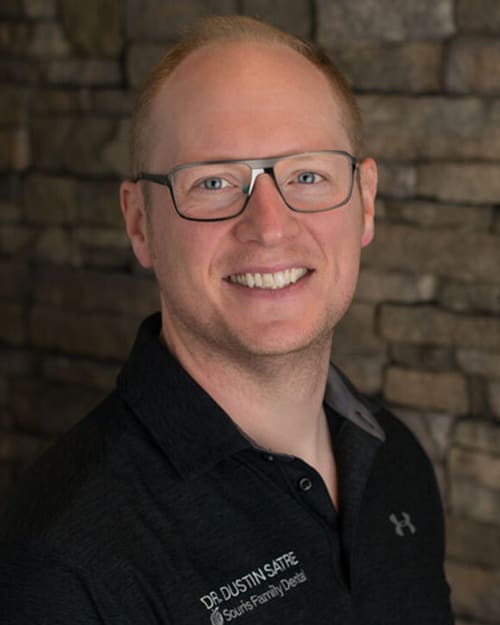 Dr. Satre was raised in Weyburn. He attended the College of Dentistry at the University of Saskatchewan. He graduated in 2006 and began practicing at Souris Family Dental the same year. He loves practicing in a small community with a short morning commute. He enjoys all areas of general practice, with a special interest in paediatrics and implant procedures.
He is a member of the Saskatchewan ITI Study Club. Outside the office Dr. Satre enjoys playing and coaching volleyball, daddying, and barbequing. He is married with one son.