Dr. Kevin Aasen
Dr. Kevin Aasen is a General Dentist at Souris Family Dental in Weyburn.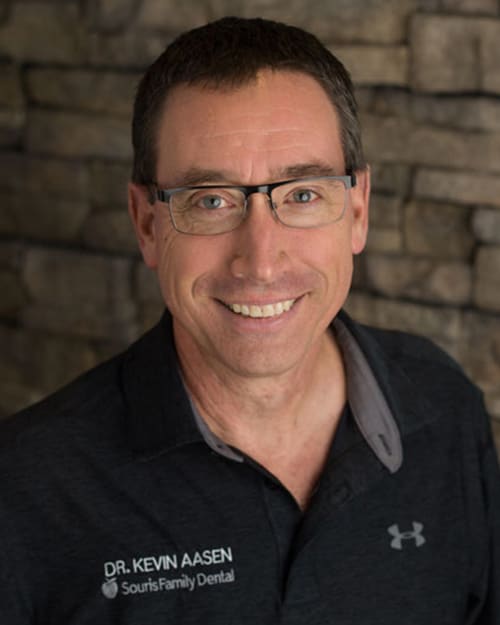 Dr. Aasen grew up on a farm near Lewvan. He studied at the University of Saskatchewan, graduating in 1985 with a Doctor of Medical Dentistry (DMD). He received the Cal Waddell Memorial Scholarship and was a member of the Spear Faculty Club. After graduation Dr. Aasen moved to Weyburn, where he established Souris Family Dental.
Dr. Aasen's vision for Souris Family Dental has always been to provide quality dental care that families can afford in a happy and stress-free environment. He is very proud of his team and the way that they support their patients, and also in the way they help build their community through volunteer, cultural, and sports activities.
Outside the office, Dr. Aasen enjoys spending time with his wife and family. They have two children and five grandchildren. He loves fishing, hunting, travelling, woodworking, and puttering around his yard.